The Importance of Brands in Automotive M&A Ventures
In this 12 minute interview, CMB Automotive Marketing CEO, Chris Bowers, gives his view of how brands play a critical role in the success of global automotive Mergers and Acquisition Ventures
Below follows a transcript of the interview but you can also listen to the 12 minute audio recording here
Question: There's no big secret that there has been, and continues to be, significant Merger and Acquisition activity in the global automotive industry. What is driving M&A ventures and why is this important from a brand perspective?
The short answer to why M&A activity is so prevalent in the global automotive industry is really  because of widespread disruption and rapid industry change. As we all know, there is a wide scale move towards electrification in most major automotive markets – from North America to Europe and also throughout Asia.
Combined with changes in global supply chains, the effects of USMCA, Brexit, the war in Ukraine and the fact that we're still emerging from the knock-on effects of the global pandemic, you can see it's been far from 'business as usual' for a long time.  This doesn't look set to change any time soon.
As vehicles become more and more technologically advanced,    with software and connectivity becoming major factors in their production,   the supplier landscape is also having to change fast to adapt. The requirement for new products to suit the electrification of cars, as well as all of the technology which is now an integrated part of the vehicle, has meant that many 'traditional' OE suppliers are having to expand their product ranges to stay relevant for the evolving industry and its needs.
Investing in new product innovation, precision manufacturing capabilities or new technologies can be timely and costly. In addition, dealing with relatively new rules and market conditions brought about by geo-political factors  and disrupted supply chains means many companies have turned to M&A activity as a means of quickly adapting to the changing industry.
This allows companies to add capability, expertise and new product ranges quickly, in a bid to maintain relevance for the changing industry. For marketing teams within these supplier businesses,  who look after brands and communicate brand capability and expertise to the market,  M&A activity is critical to understand.
The ramifications of how these ventures affect the business are huge and must be managed effectively – both externally to the market and internally to staff and stakeholders. The trouble is, in most global M&A ventures, the brand is  too often just an after thought. Not considered a part of the deal from the early stages – if even considered at all.
Q: With all of the financial elements required to get right in a merger or acquisition, why do you feel that the brand is such an important factor and needs to take higher relevance for the deal?
Well, that's a good question Ron. Let's take a look at this more closely. Not all M&A ventures are successful and many fail to deliver on expectations or provide investors with the returns necessary. As many as 60% of global automotive M&A ventures fail.
This can be for multiple reasons, but increasingly, we're seeing that the 2 merged brands just can't work out how to join and speak as one. A lack of brand strategy for the new entity is a major contributing factor to failure. The implications signify that the new venture has a crisis of identity and cannot effectively communicate who they are,  what their purpose is or even what they now do. Effectively, they loose any beneficial market positioning they may have brought with them before the merger and they start to become irrelevant to the market.
Why would a merger or acquisition fail because of the brand? When we look at what brand and branding actually is, it's a little easier to understand. Your brand is the perception the market holds of your company. It defines who you are, what you sell, the quality of your products and your relevance to your customers. Your brand defines intangible elements such as reputation or trust
In M&A ventures, where there has been no consideration for the brands, the market is left confused, unsure and in doubt of the implications of dealing with the company. This impacts existing client relationships and, if not managed correctly, effects the capability to position competitively, win new business, and to grow market share.
Brand is critical to automotive businesses for many reasons. Perhaps one of the strongest arguments for a deeper consideration of brands in M&A is the effect of brand equity. Essentially, brand equity is the value attributed to a product because of the brand. In it's simplest form, it can be described as the difference in the value between a branded product and the same product without that brand name attached to it.
For an example, we see this most pronounced, and perhaps, exaggerated in industries such as fashion. The value and retail price of a handbag may be $50 but the same bag from Louis Vitton would be over $1000. This additional value is brand equity.
Now, of course this is exaggerated and it's a very different world for fashion,   but it's a good example of what we mean by brand equity The principals of brand equity are just the same and hold true for the automotive industry. Not just for cars themselves, but also for OE parts, the aftermarket and technology too.
There is a report from the Institute of Practitioners in Advertising, or IPA, that shows that 84% of the market value of S&P 500 companies is made up of intangible assets – and brands account for 25% of those assets. We understand the true impact of the value of the brand, it's surprising to see it so under-valued during M&A ventures
Q: Are there any impacts of branding from a global point of view?
Yes. We have to understand that brand value and brand equity can change in different countries or regions. A strong brand in North America may not have the same brand strength in Europe or in India. Reputations and brands can be difficult to manage across regions and the different level of brand equity can impact on global M&A ventures, especially on sales price for the business being acquired.
If a business is being acquired, there are many factors that affect the price. One of these should be brand equity. This is important for both the seller and the buyer. For the seller, a high level of brand equity will raise the selling price and demand a stronger negotiating position.
For the buyer,  if the company being acquired has strong brand equity in that region, they will want to insure that equity remains or is grown – thus affecting the future prospects of the venture. Of course, the opposite of these two scenarios is also true!
Careful due diligence is necessary to negotiate an acceptable price. Consider how the brand is seen and positioned in the target countries and what can be done to improve that brand perception.
In addition to the variation of brand equity in different countries, global M&A ventures can fail because the two companies have different business cultures and struggle to see eye-to-eye and maintain the same values. This difference in cultures can often impact on brand strategy, creating a confused and un-unified perception of the business.
Q: What other impact can brands have on M&A ventures?
A strong automotive brand has many benefits and impacts on things such as;
Driving improved sales
Beneficial pricing power (due to perceived quality)
A strong brand makes category expansion easier
They protect against competitor activity in the market-place
and they also help with talent acquisition and retention
Ultimately, building a strong brand equates to building brand equity which delivers value directly to company value
All of these areas are significantly improved by having a powerful automotive brand.
Q: Do you have any recommendations on how to include branding as part of the M&A venture?
Another great question!
When we consider the importance and impact of a great brand and the value it can bring to a company, it becomes clear that this needs to be taken into consideration early on in the M&A negotiations and planning.
Brand can impact on the sales value of the business being acquired and shapes the market perceptions of the new entity formed.
Get your brand team involved in the early stages and keep them apprised of the plans and developments at each stage. Make sure appropriate NDAs are in place and make communications with them as open as possible.
If your company is going to be acquired, build as much brand equity as you can in advance of the negotiations, especially before valuation. Bring in a specialist brand team to guide you through this process and to help develop the strategy at each stage.
During M&A activity, brands have the potential to get lost in the mix, and usually only considered as an afterthought. It's important to work out, ahead of time what the brand strategy will be.
The best mergers and acquisitions don't wait before establishing brand strategy, they develop the go-to-market strategy up-font, along-side the communications necessary around the venture.
And to this point, communication is key. The market will want to know what is going on and what the merger or acquisition means to them. This may be existing customers or new prospects – communications need to be tailored and clear about the implications to each group. Develop campaigns around communicating what this means for them.
Are there expanded product lines? Is there new expertise or technology available? What are the benefits of the new venture to the market? Clear communication and elevating the brand to the market will build impetus and make a deeper impact from the start. In addition, communicating internally to staff and stakeholders is equally important.
During periods of change there is a lot of uncertainty and this affects staff. Make sure you communicate with your staff and explain how the new brand will effect them. A new brand can energize and excite staff, so give them something to rally around and get enthusiastic about.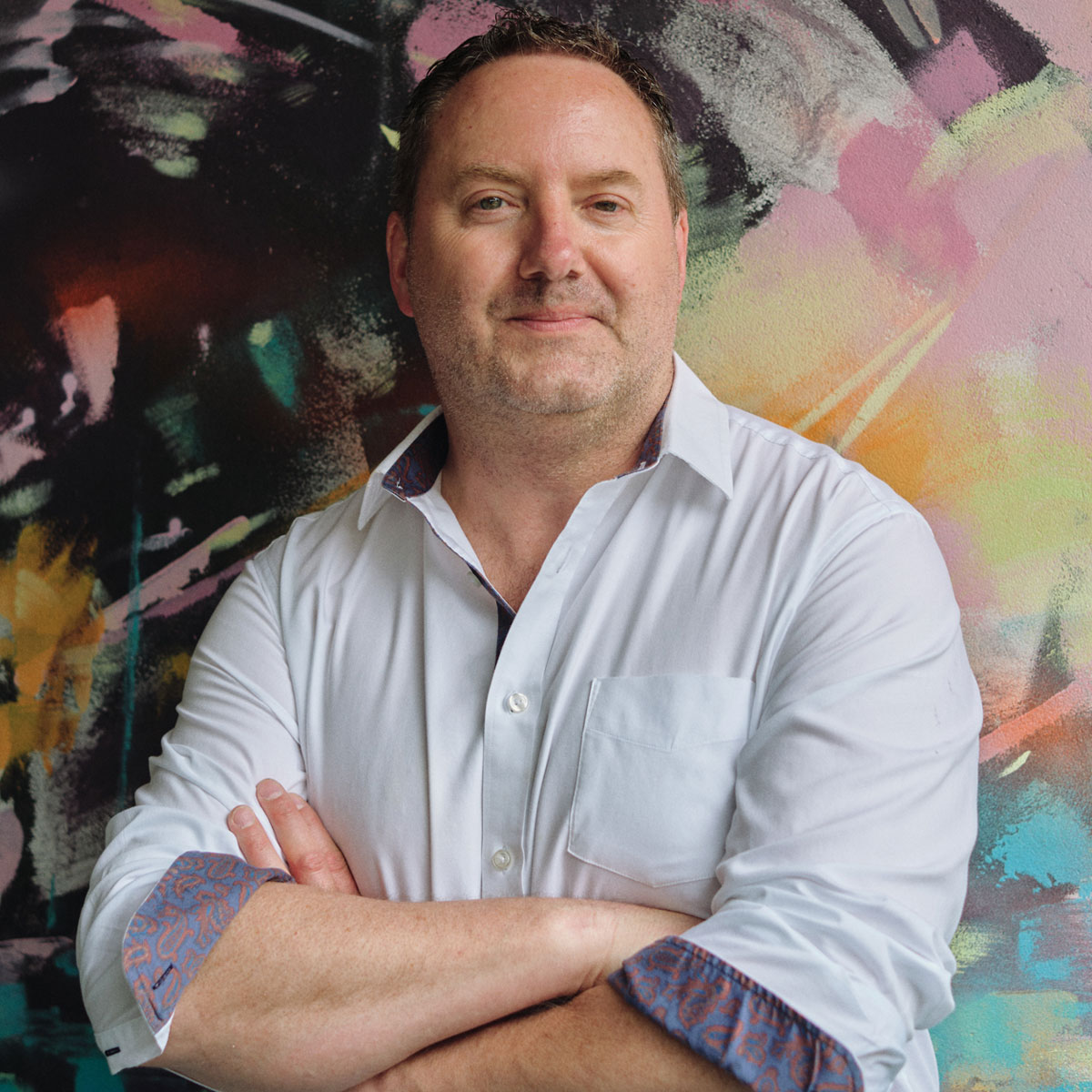 Request an initial consultation call
Schedule a 30-minute Discovery Session. this is an opportunity for you to outline your current marketing challenges and opportunities. Tell us where your brand currently is, and where you want it to be for the success of your business.
This is NOT a high-pressure sales call… it's an open, informal conversation and we will tell you straight up if we feel there's a good fit.