Case Study: Zeta Automotive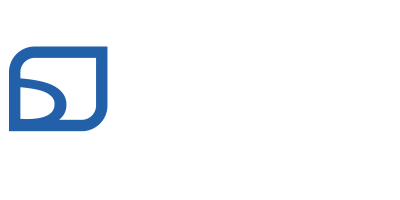 Accelerating route to market for autonomous vehicle technology
CMB help Zeta Automotive expand their autonomous control systems into bus and commercial vehicle fleets. 
The Problem…
Zeta developed advanced autonomous vehicle technology, capable of making significant cost and operational benefits for commercial vehicle fleets.  Despite being a subsidiary of the massive Arriva Group, Zeta's own brand was relatively unknown and no marketing strategy was in place. Market penetration and adoption was low and needed to change.
Our Solution…
Leverage Arriva's high profile and respected brand to build awareness and gravitas with the Zeta and EconoSpeed brands. With endorsement from Arriva, we were able to pitch at other UK bus fleet operators and gain further market awareness and penetration. With a brand that was quickly building its profile, we were able to focus on penetrating other viable commercial fleets and developed a marketing and communications campaign that successfully planted Zeta as a leading technology provider for the commercial vehicle sector.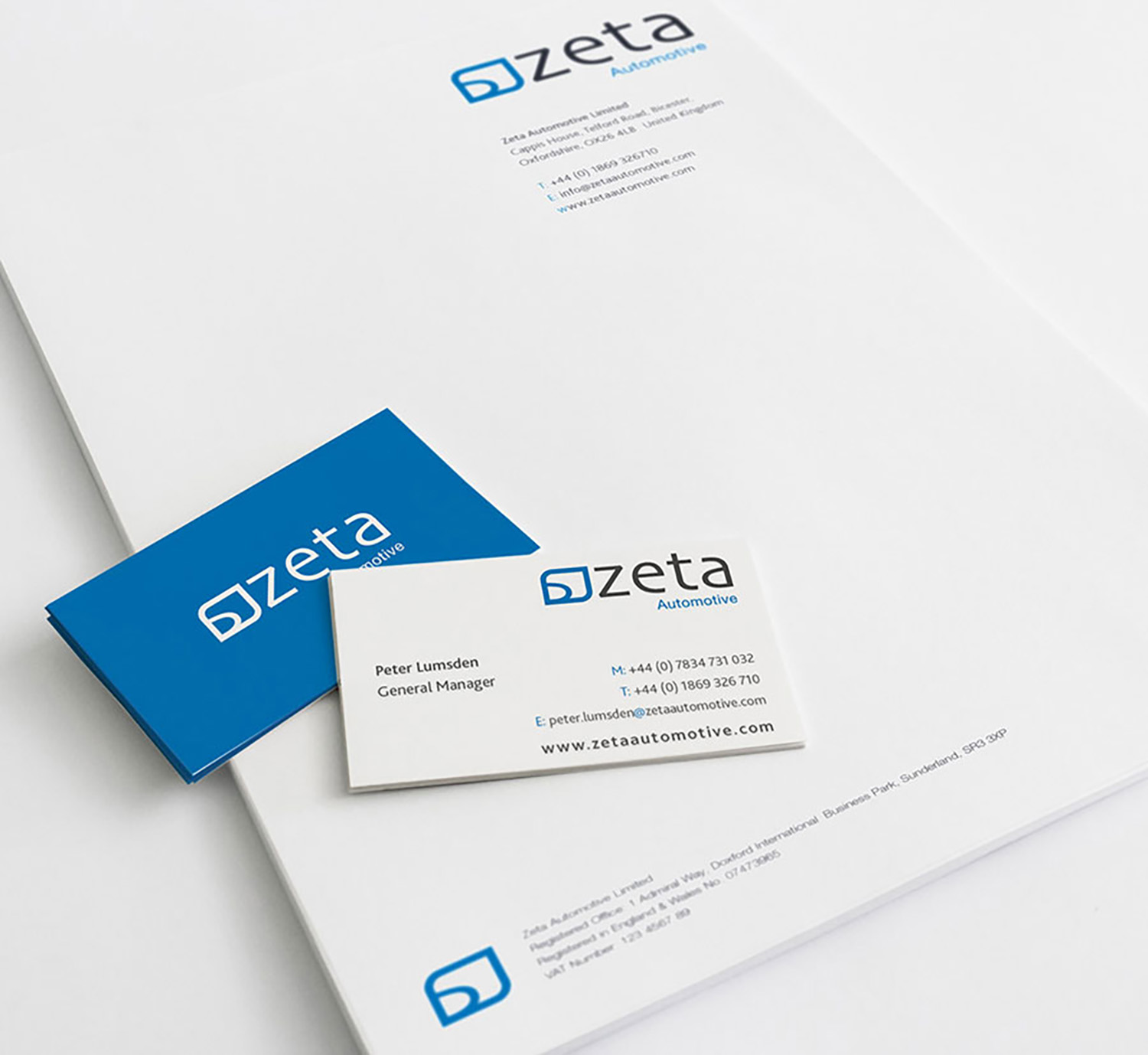 CMB developed the Zeta Automotive brand strategy to build awareness in the UK bus and commercial vehicle sectors.
CMB developed a marketing strategy to:
Identify commercially viable fleet sectors suitable for Zeta's flagship product, EconoSpeed
Build brand awareness in target sectors
Gain market penetration into target sectors
Generate leads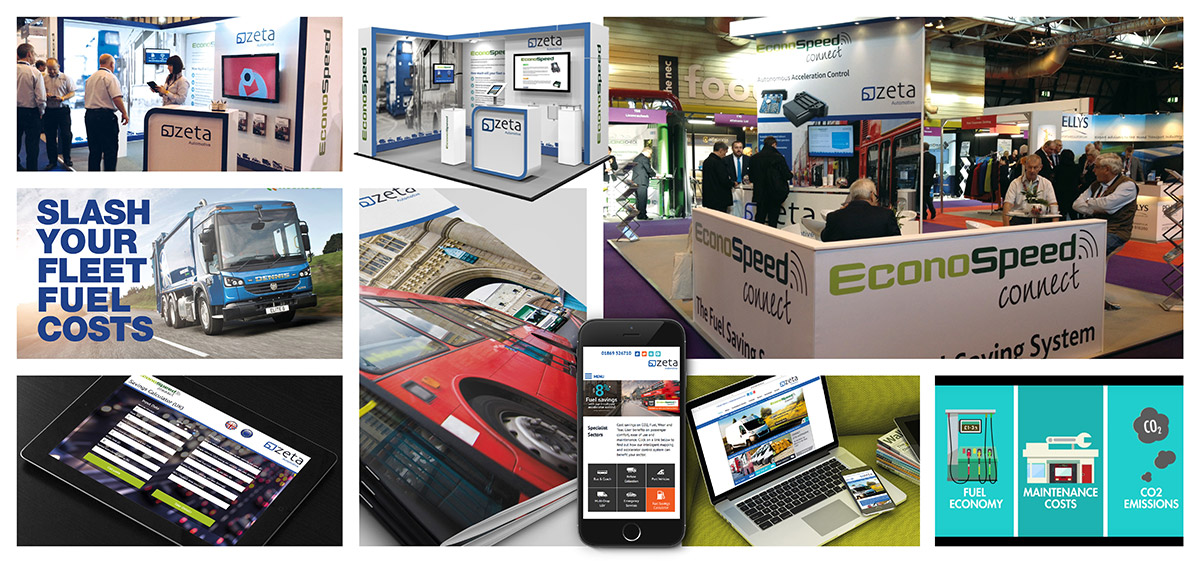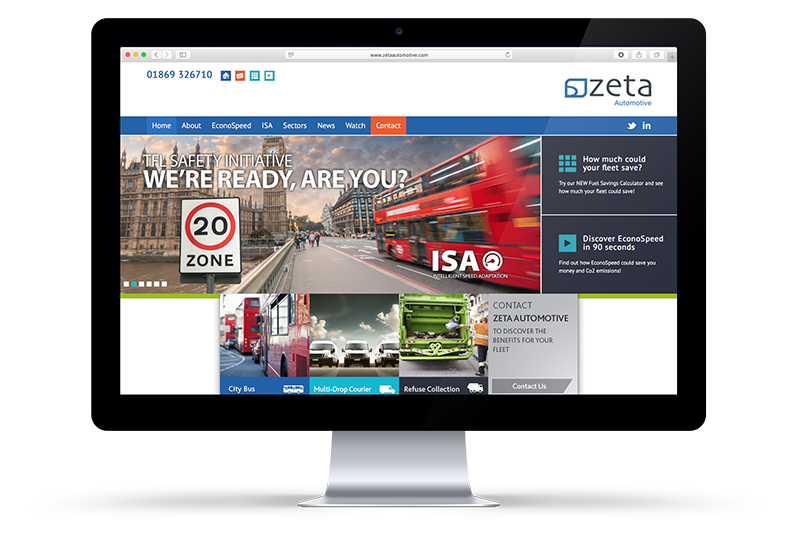 Website Design
We implemented a new website design, including Content Management System (CMS). The responsive (mobile friendly) layout was created to encourage the visitor to easily find the information they needed and to capture their data for lead generation.
Included in the website was a fuel-saving calculator app and download library. These apps were also used at trade shows and live events to demonstrate the benefits of EconoSpeedand improved lead generation capabilities.
OEM Partnerships
We worked with Zeta to develop relationships with OEMs to offer EconoSpeed as part of their service and aftermarket offering.
This involved marketing support and developing direct mail campaigns to the OEM customer. We identified the clear benefit to the customer and targeted individually on a sector by sector basis.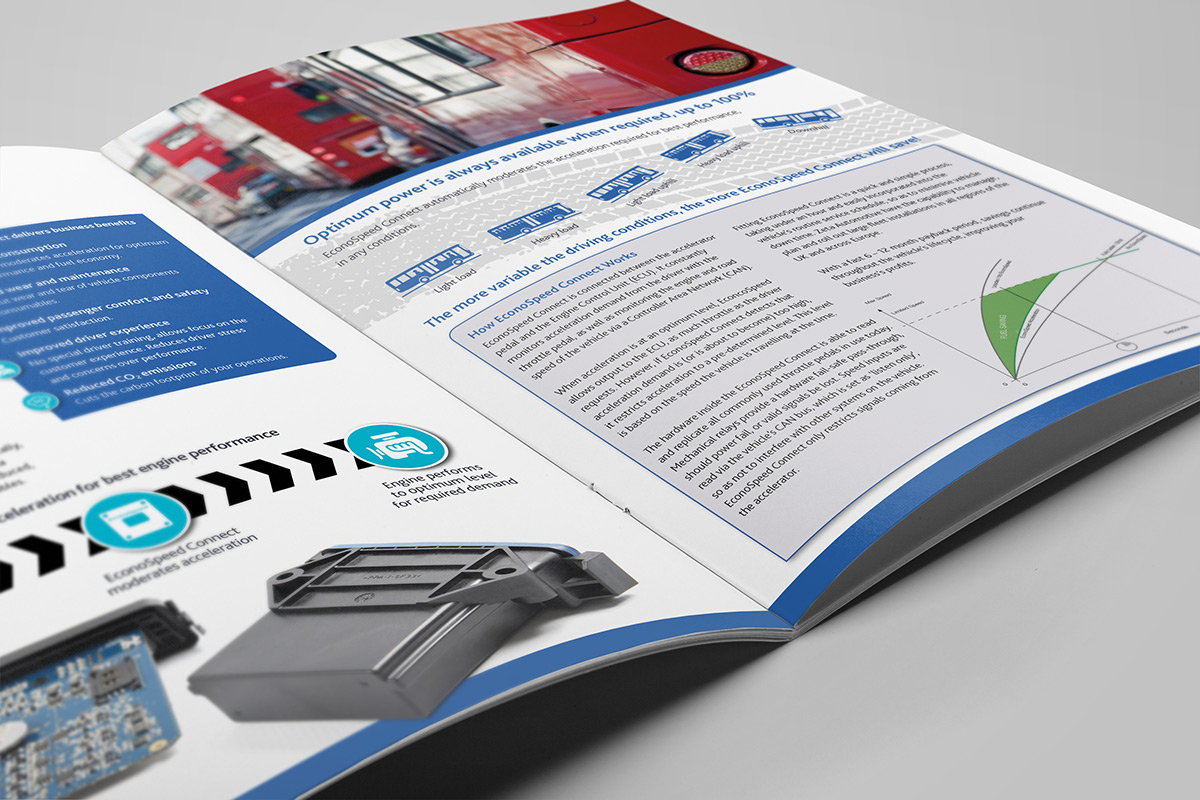 Video Production
For use on website, social media and at trade shows, we created a short explainer video that summed up how EconoSpeed works and the benefits it provides for fleet operators. We chose an animated format to get the technical aspect of the technology over quickly and easily to viewers in a way that is easy to understand without the technical jargon.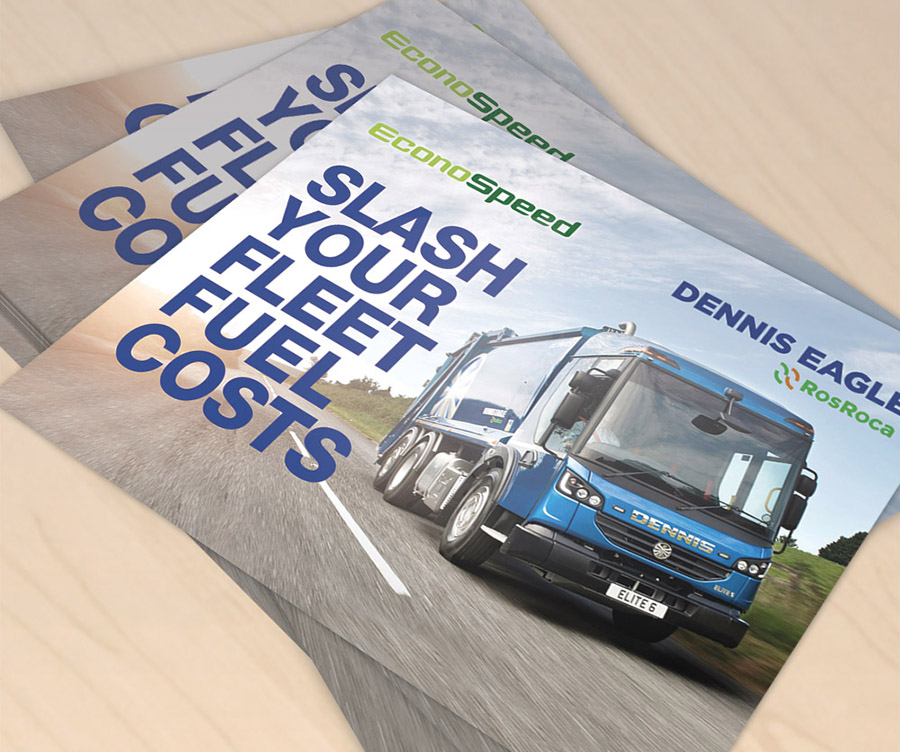 Content Creation and Design
We created and designed all content for both print and website use including;
Brochures
Sales literature and technical guides
Web page content
Marketing literature
Newsletters
What we achieved…
Raised awareness of Zeta Automotive across bus and commercial vehicle sectors

Brand development allowed successful entry to new automotive sectors

Generated multiple sales leads across target industry sectors

Secured contract to supply EconoSpeed Connect with major UK bus operator group

Secure a high-profile contract with Transport for London for geo-fenced speed restriction

Secure contracts with several public sector fleet organisations 
What they say…
"CMB helped us make some critical decisions about our brand strategy, allowing successful entry to new automotive sectors."
Peter Lumsden | General Manager, Zeta Automotive

Ready to see what we can do for your brand?
Contact us on:
UK: +44 (0) 1604 264 663
US: 001 248-817-8848