Refreshing an aftermarket brand to create high impact on retail shelves
Developed by oil company Cairndon, Fueltone Pro is a range of fuel additive products that clean a vehicle's fuel and injection systems, increase engine performance and help to reduce carbon emissions.
The Problem…
Fueltone had been on the market for over two years but had very poor quality brand identity and product packaging. With little marketing behind the product, it mainly remained boxed in warehouses collecting dust. Cairndon wanted to rejuvenate the brand and the packaging for large scale sales to consumers and the aftermarket.
Our Solution…
Develop a brand identity that provided a professional, impactful position on retailer shelves and position the product as the 'professional's choice' fuel additive. By renaming the product 'Fueltone Pro' we immediately aligned the brand in the minds of consumers and aftermarket service technicians. Following this, we developed the product range packaging to be easily and quickly identified.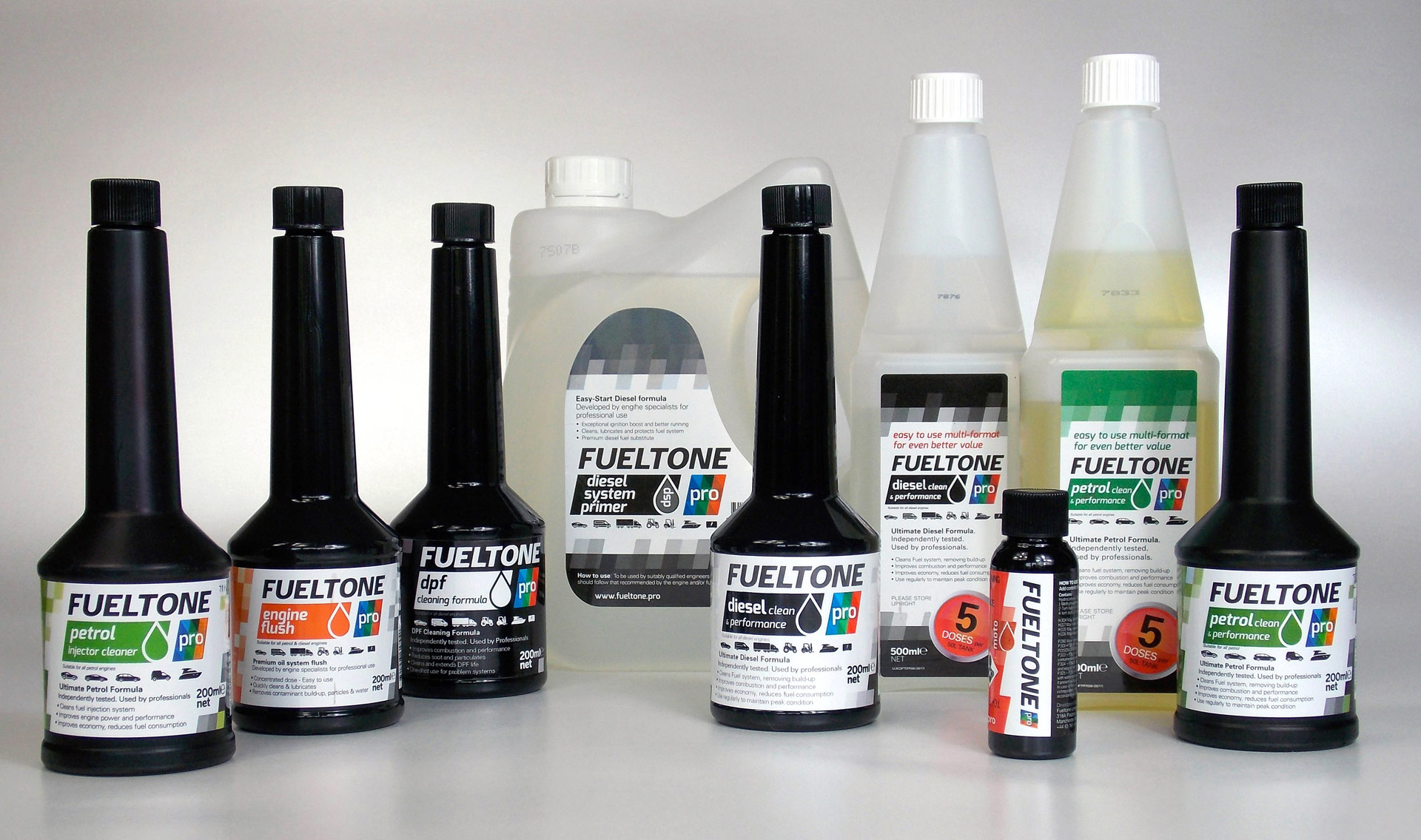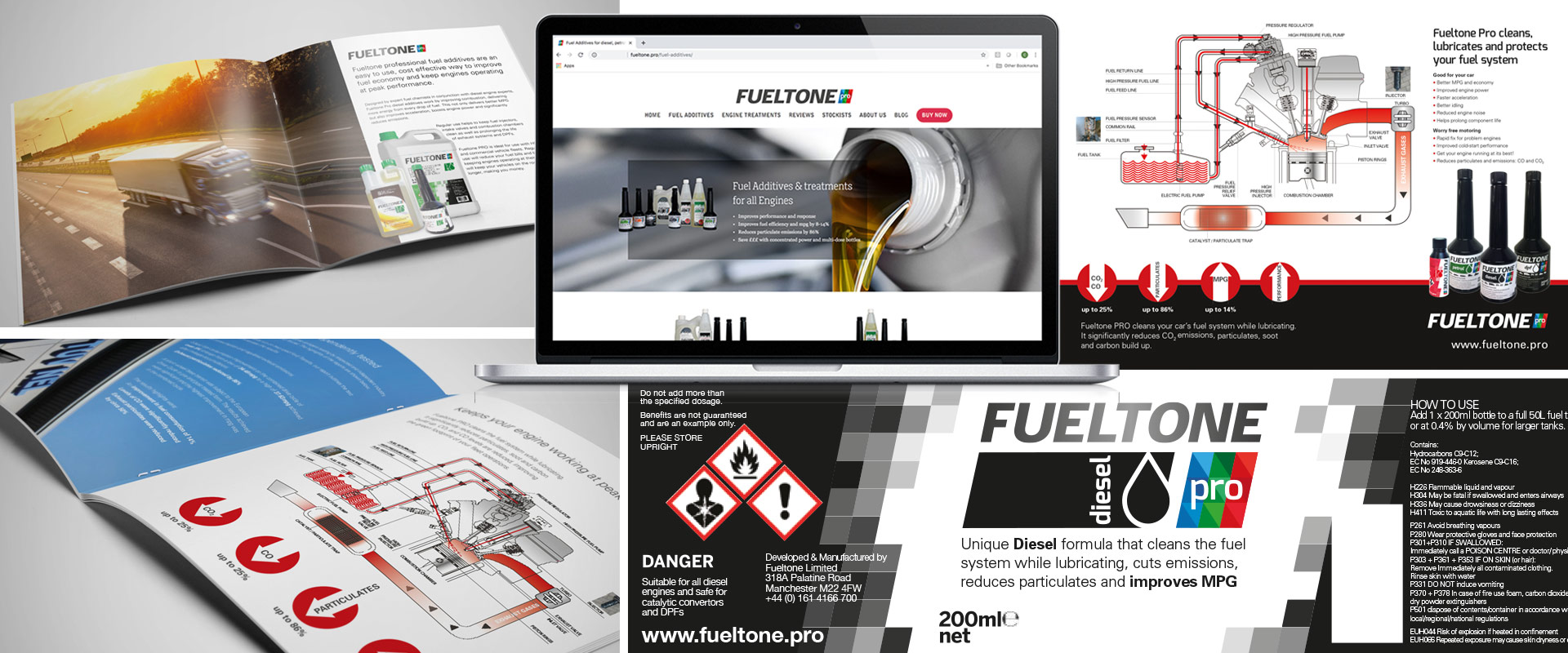 What they say…
"CMB gave us a top quality, professional brand and a great range of product packaging. It's made a huge impact to our business and we are now seeing Fueltone Pro used and stocked by professional service technicians all over the UK"
Charlene O'Connor  |  CEO, Fueltone Pro
Ready to see what we can do for your brand?
Contact us on:
UK: +44 (0) 1604 264 663
US: 001 248-817-8848