Case Study: DCE Motorsport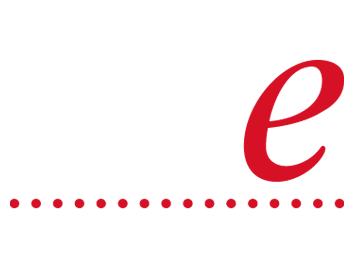 Delivering a winning formula for DCE Motorsport
DCE Inc. is a leading manufacturer of custom built electrical systems for the motorsport industry. Manufactured in the UK and USA, their products include wiring looms, control panels, electric power assisted steering (EPAS) and ECUs.
The Problem
DCE wanted to build their brand to attract more high-profile race teams in North America. Active in the US motorsport sector, with a very high quality product and service, they were struggling to penetrate the US market at a high enough level to boost their brand profile to attract leading race teams.
Our Solution
Motorsport often relies on networks and connections, so marketing initiatives often lack creativity and formulate around events with a 'build it and they will come' approach. DCE took part in the annual PRI event in Indianapolis and were already booked to attend when they brought in CMB. Using the PRI event as a center-piece, we delivered an integrated campaign of brand building and promotions to draw more visitors to DCE's exhibition stand and generate face-to-face meetings with key race team managers and personnel. We developed a highly creative campaign that resonated with the engineering focused audience, created intrigue, grabbed attention and ultimately surpassed all objectives DCE set.
We invited the US motorsport market to discover DCE's 'winning formula'

Brand Development Campaign
To give DCE the best chance of building brand awareness in their market, we developed a campaign theme to build consistency into their messaging. Looking at the unique benefits of the products and the company, we settled on the "Winning Formula" and designed an actual visual 'mathematical formula' that would resonate with their engineering focused market.
Based on Control, Reliability and Performance, 3 key elements every race team needs to win, this became the central message for all communications for the campaign.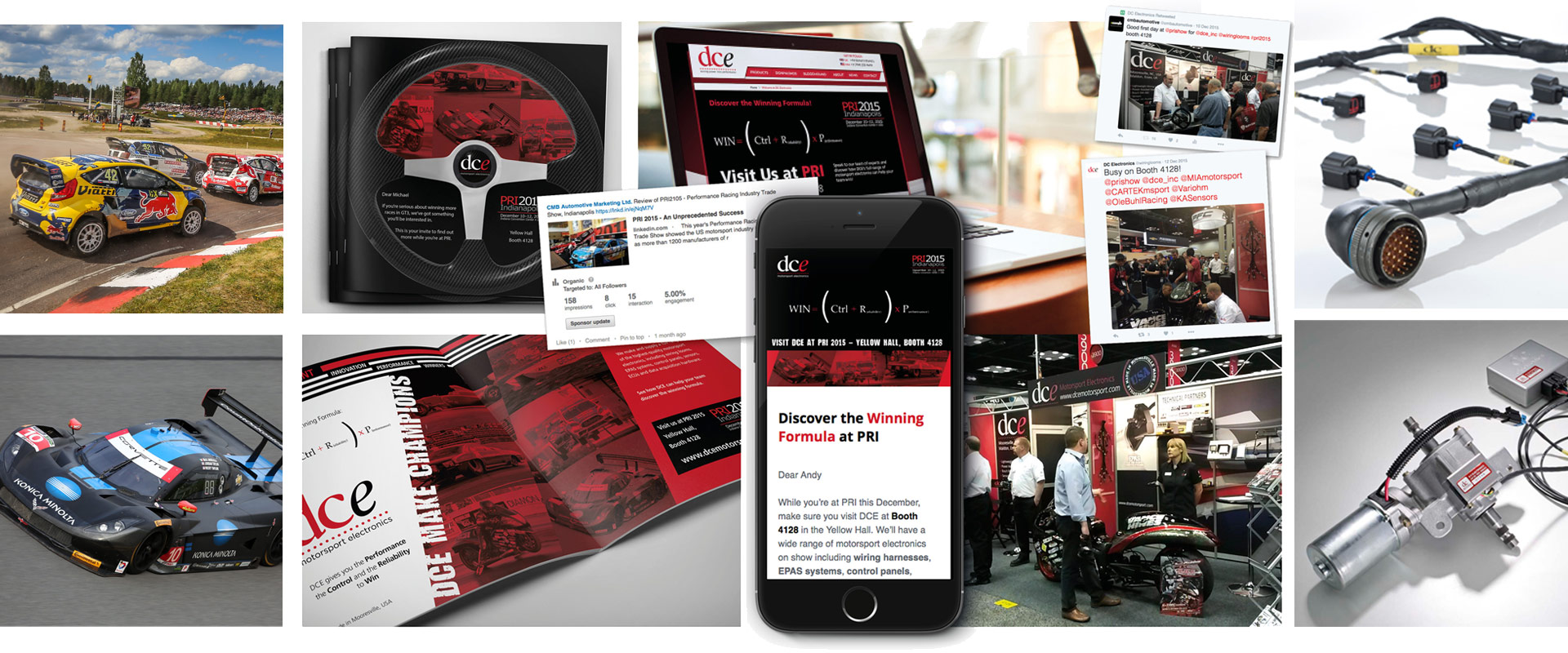 What we achieved…
Improved brand awareness in US motorsport market

2 high-profile prospects from DCE's priority targets introduced during PRI show

48+ Qualified leads from PRI booth visitors

10 additional post-show meetings booked with priority target prospects

Significant increase of footfall at booth from previous years
What they say…
"CMB challenged our existing marketing ideas and gave us confidence to engage with new strategies. The campaign they produced dramatically improved our brand profile with key targets in the US motorsport market. They were the defining factor in our most successful trade show to date, delivering invaluable leads and introductions to new clients."
David Cunliffe  |  CEO, DCE Inc.

Ready to see what we can do for your brand?
Contact us on:
UK: +44 (0) 1604 264 663
US: 001 248-817-8848