Building a world leading brand in a challenging market
Cummins Inc. is a global power leader and the world's largest independent manufacturer of diesel engines. Operational in ten market sectors across 15 countries and communicating in 13 different languages, Europe is a challenging market place for Cummins.
The Challenge
Despite its global reputation, Cummins struggled to retain a leading market position in Europe, with brand awareness across its key markets significantly lower than other regions. After its rebrand in 2005, there was low adoption of the new brand standards across European operations so CMB was brought in to help.
Our Solution
CMB has proudly supported Cummins over many years. By developing an effective brand strategy and multiple creative activations across all European territories, we have been able to propel Cummins to be a clear market leader in Europe. We've supported Cummins through a brand transition period, delivering transformational change throughout all European business operations and their extended dealer network.
Managing Change
CMB supported Cummins through their brand transition period, delivering change throughout all Cummins European business operations and communicating to their extended dealer networks.
Managed change of brand for all Cummins operations across 15 countries
Appointed brand stewards for all European operations
Development of brand communications, collaterals, website and digital channels
Successfully navigated change of CMD (Cummins MerCruiser Diesel) brand back to Cummins own
Managed extended events programmes across all of Europe
Managed extremely complex and sensitive internal communications programme
Mutli-country launches for new engine products
Aftermarket service and support campaign adopted for global use





"CMB Automotive have contributed a great deal towards Cummins' success in Europe. Their expertise and creative thinking has ensured the Cummins brand strategy is expertly executed. They develop our marketing campaigns with great creativity and, by consistently maintaining brand integrity, CMB helps us deliver our marketing messages effectively, engaging all customers, staff and stakeholders."
Mark Dunk  |  Marketing Manager, Cummins Europe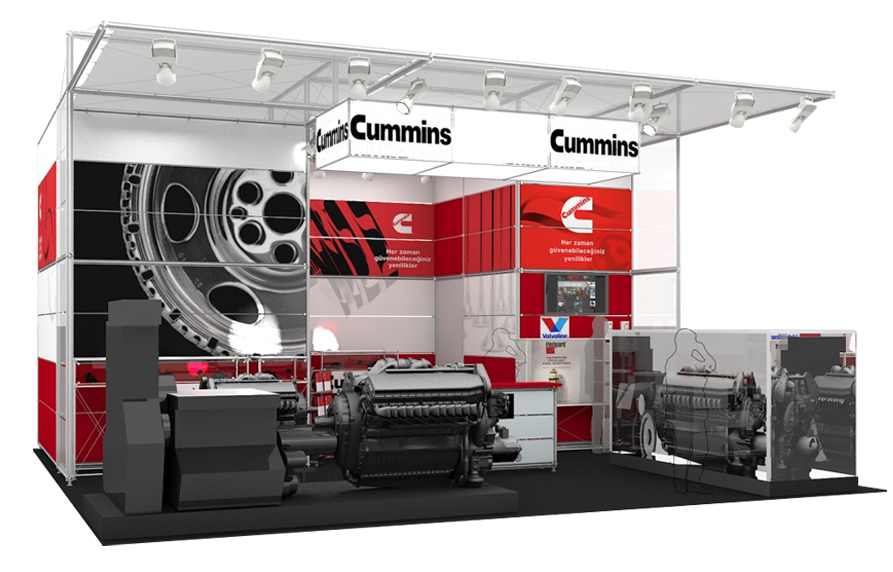 Trade Shows & Events
Playing a key role in the Cummins marketing strategy, CMB supported multiple international events and exhibitions with stand design, pre-event promotions and event management. We worked with Cummins on a range of high-profile trade shows all across Europe. 

Ready to see what we can do for your brand?
Contact us on:
UK: +44 (0) 1604 264 663
US: 001 248-817-8848