Defining a new future for one of the world's most respected automotive technology alliances – rebranding GENIVI to COVESA
The GENIVI Alliance is one of the world's leading automotive alliances, advocating and developing common software platforms for vehicle connectivity across the automotive industry. With key alliance members including major OEMs, Tier One and technology leaders, GENIVI was a high profile organization, well known and respected in the global auto industry.
The Problem
Originally set up and named to guide common software platforms for IVI technology (In Vehicle Infotainment) in the automotive sector, GENIVI became a victim of their own success, subsequently pigeonholed as a one-trick pony, only concerned about IVI technology. In fact, the success of GENIVI was so widespread, the alliance was considered obsolete as IVI technology had been widely incorporated throughout the industry and was now a 'done deal'.
GENIVI needed to rebrand to shed preconceptions of their lack of relevance and expertise to be able to move forward with multiple new connected vehicle initiatives. In fact, the rebrand was considered so critical to the ongoing future of the alliance that its success was the only lifeline left.

Our Solution
With an accelerated time frame to undertake the complete rebrand, CMB took the senior stakeholders and management through our rebrand process. From gaining critical insight of the market to detailed stakeholder interviews and market research into the global connected vehicle market, we were able to quickly build a logical direction for a new new brand strategy. Our structured 9-step branding process helped identify key messages, forming new alliance values, a mission and brand positioning. Our naming process quickly identified COVESA (Connected Vehicle Systems Alliance) as the best name for the new organization. Exploration of the visual identity lead us to develop the new brand concept representing a connected community centered around the alliance itself. We were able to complete the rebrand, developing the brand strategy, name, visual identity and brand guidelines within the allotted 3 month period.

Launching the new brand
Once the brand was defined and the strategy in place, we worked closely with COVESA to launch the brand and activate communications. Initially focusing on an internal launch to its members, the launch activities had to be carefully coordinated to quickly drive communications and activations beyond the alliance membership and into the market. We focused on delivering communications with a strong brand image, clearly setting a style focused on connectivity across market touch points including cities, infrastructure, connected vehicles and the human element.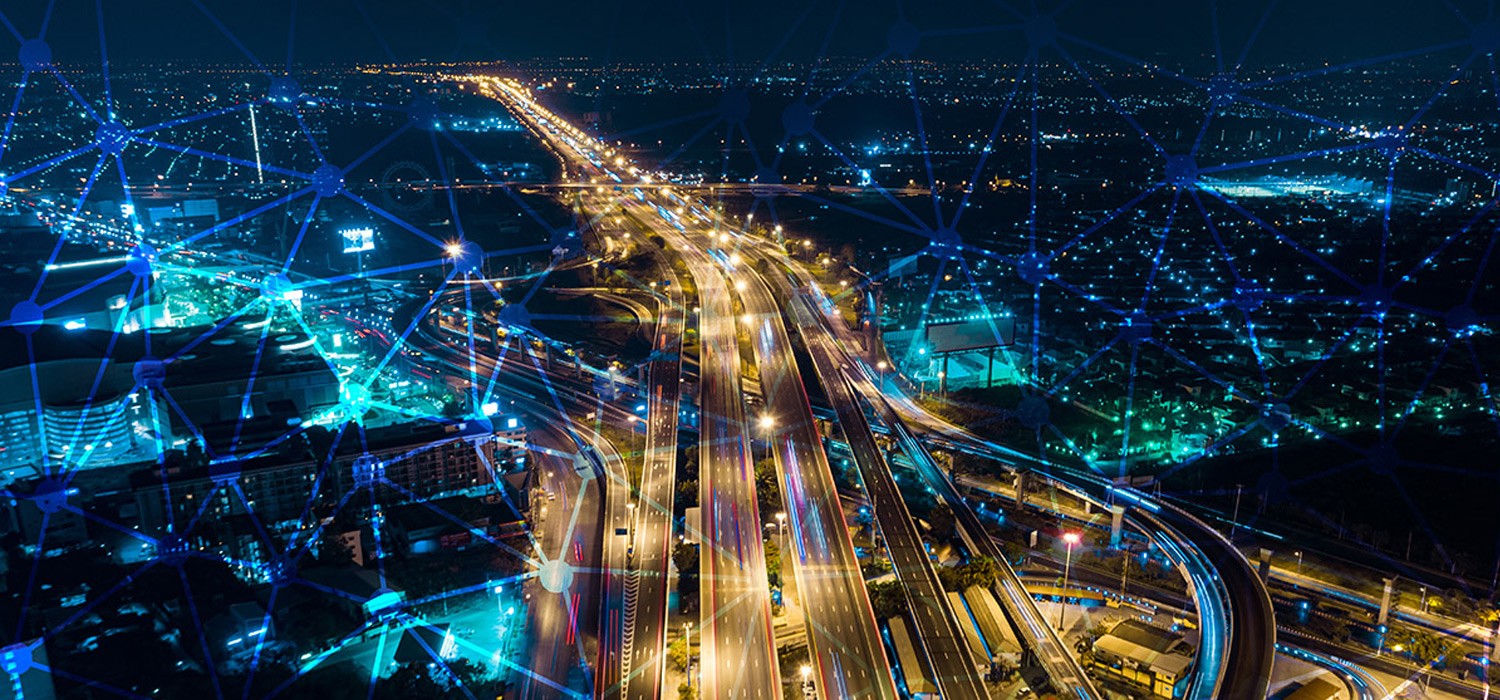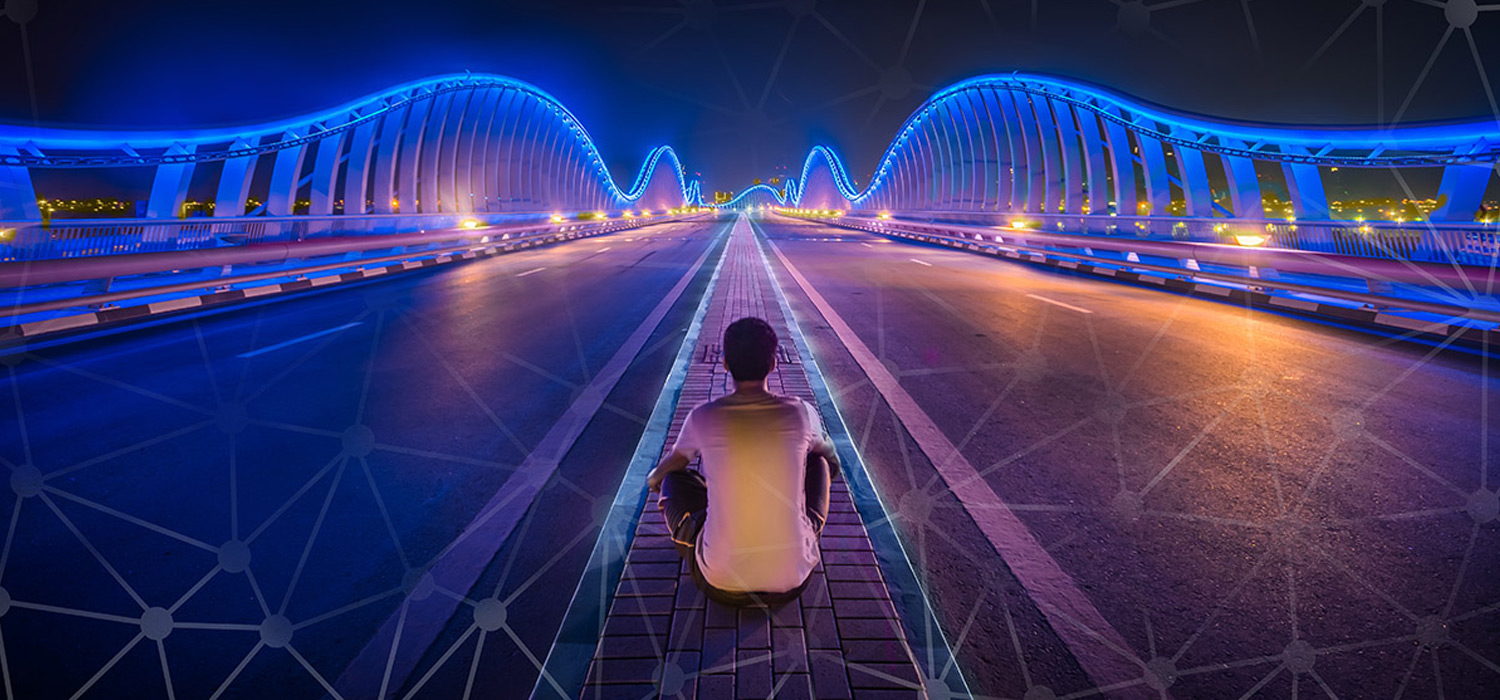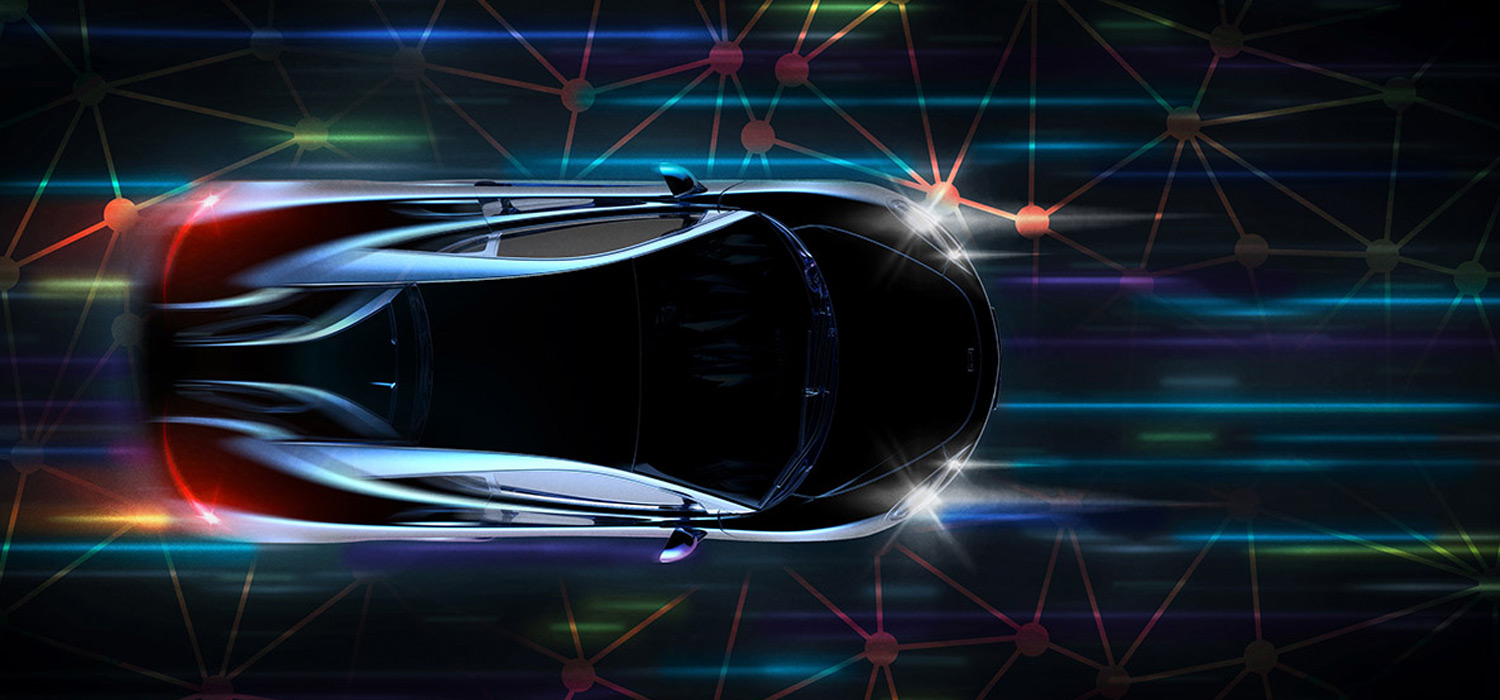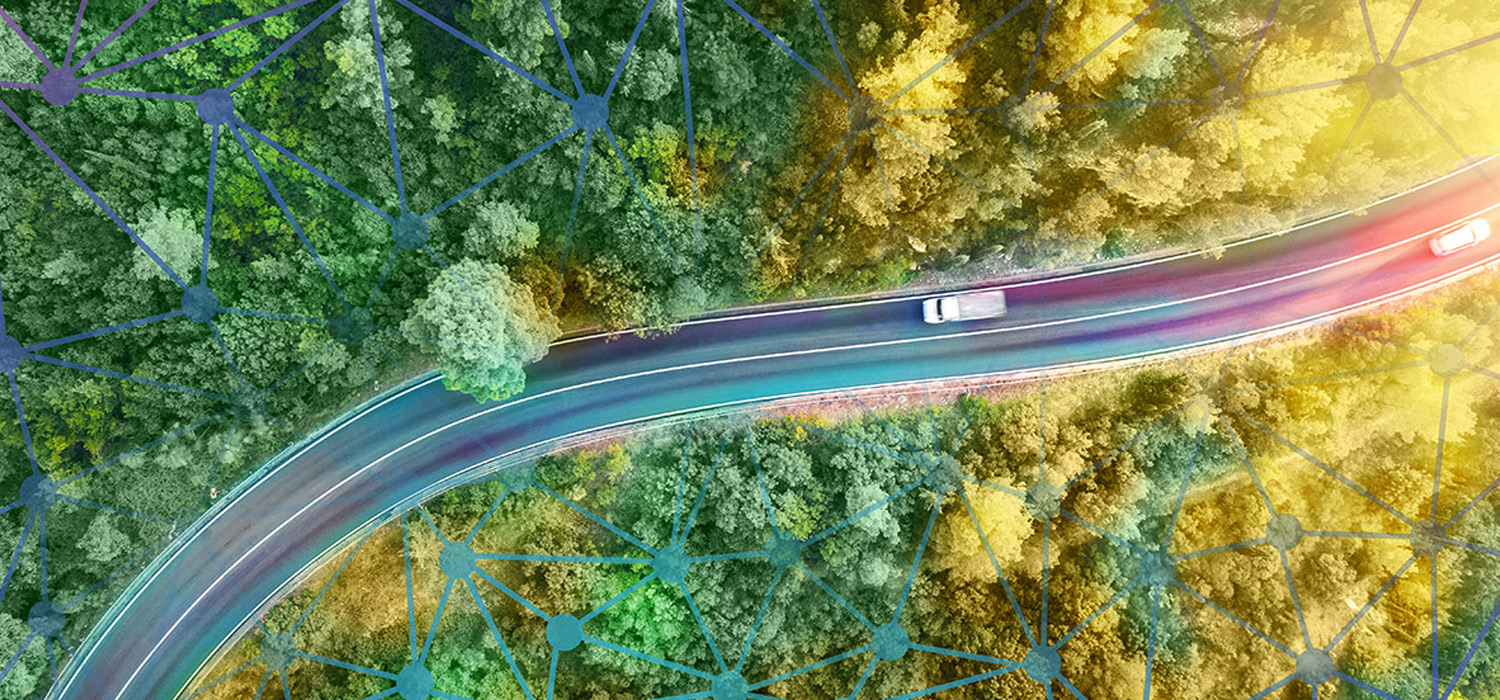 "CMB was a great partner during the renaming and rebranding project of our global automotive alliance. They provided useful starting points and were willing to be coached on our unique needs resulting in a brand image that has been well adopted by our members and other industry stakeholders."
Steve Crumb
Executive Director, COVESA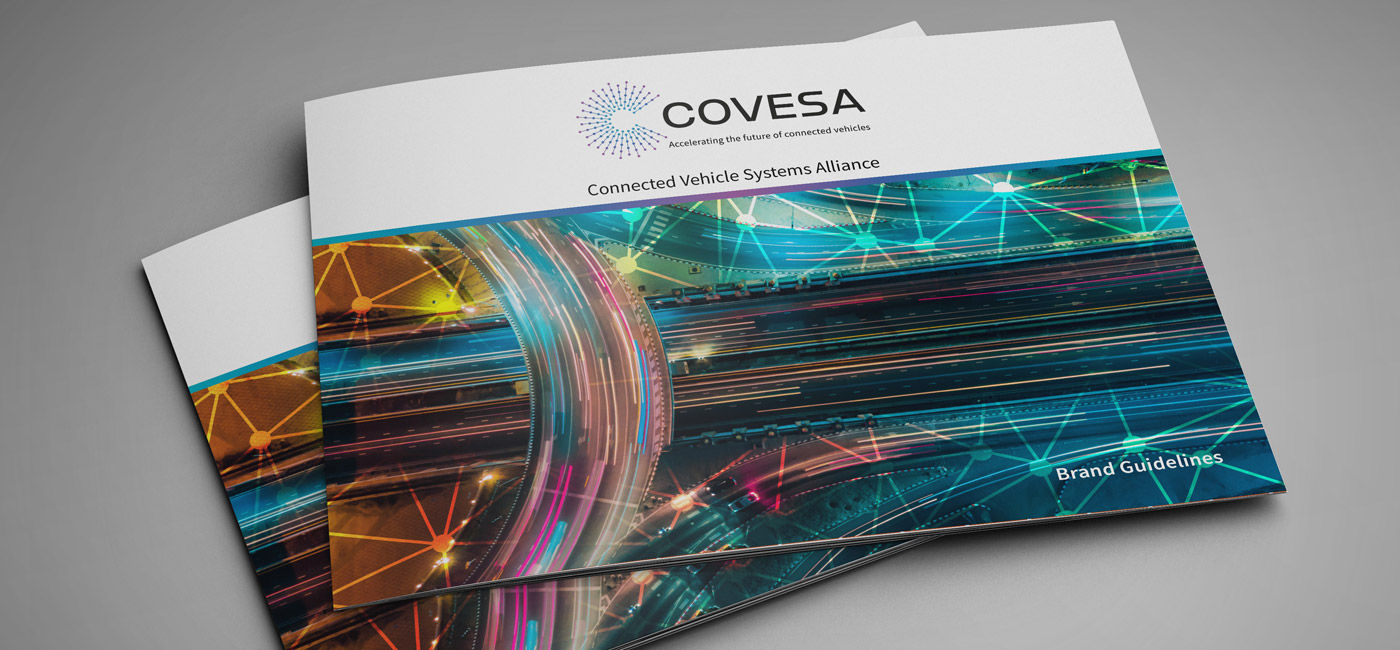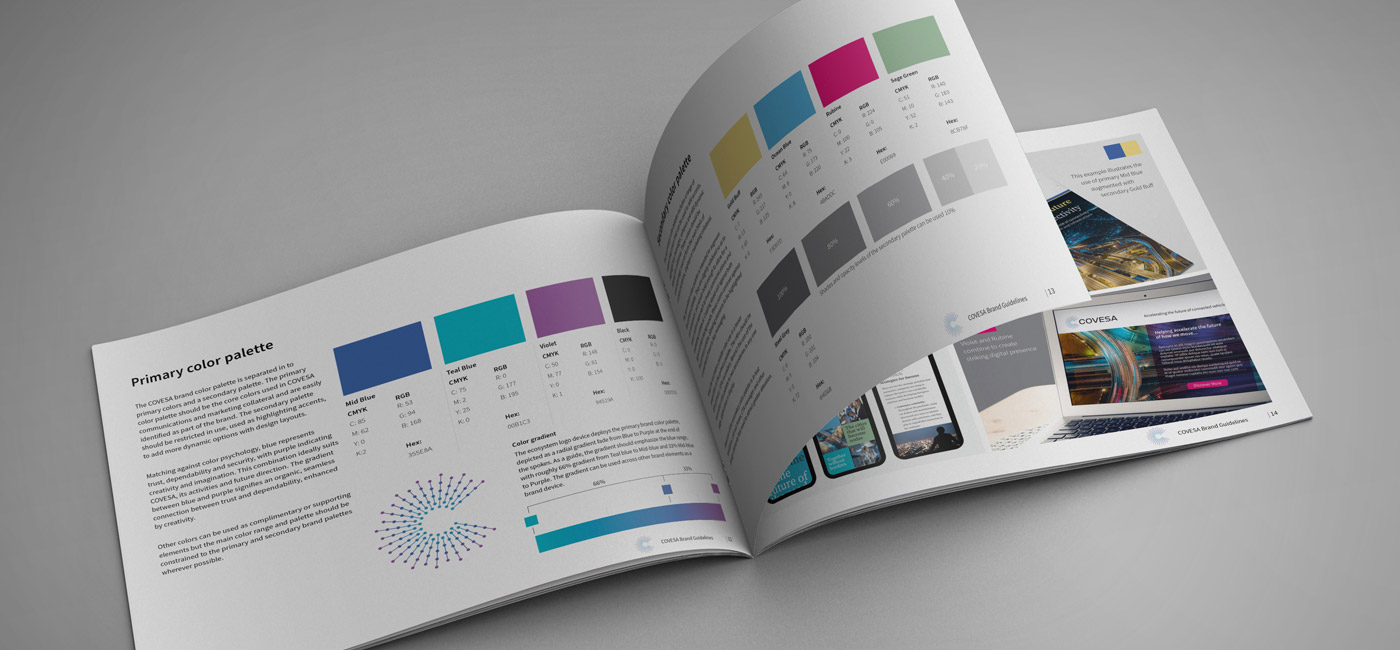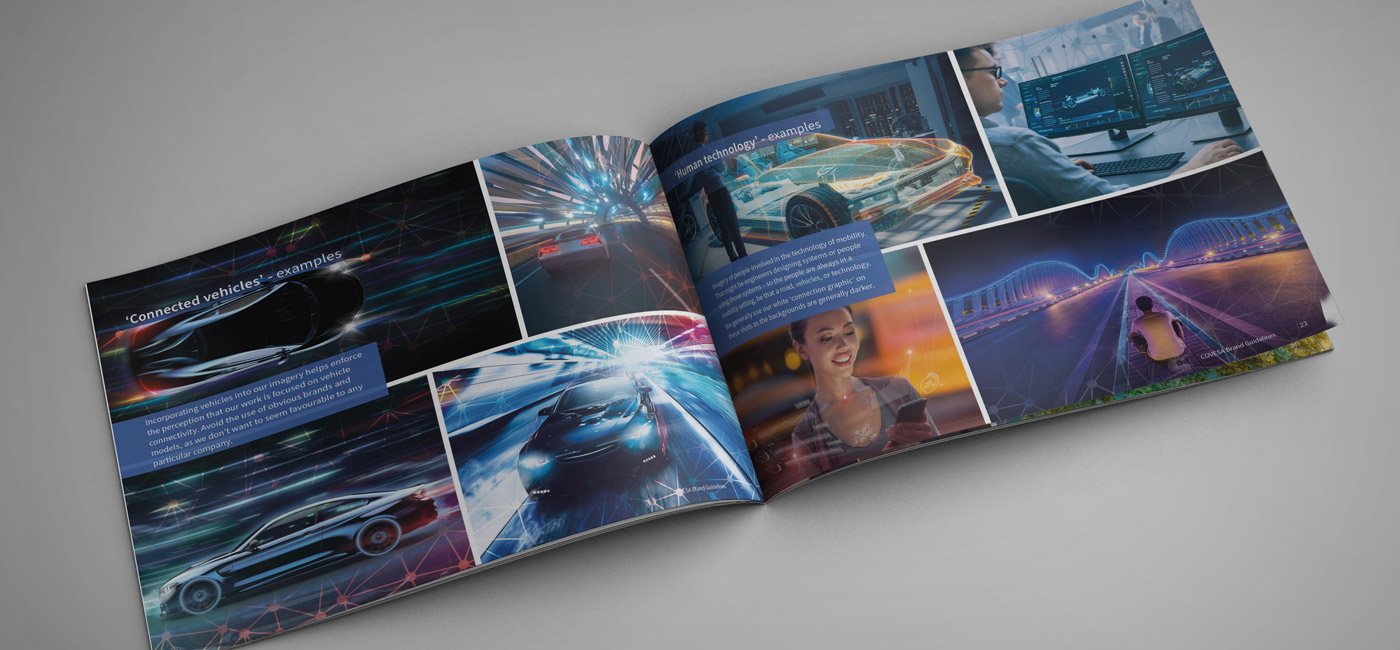 Ready to see what we can do for your brand?
Contact us on:
UK: +44 (0) 1604 264 663
US: 001 248-817-8848