Maintaining Brand Relevance in a Rapidly Changing Automotive Industry
Why automotive companies must invest in developing their brands in-line with their technology
An Interview with GloablAutoIndustry.com
In this 12 minute audio interview we explore the rapid changes causing disruption to the global automotive industry and how these changes are effecting the relevance of some automotive brands.
While automotive companies may be advancing technical engineering, materials and technology, without a focus on developing their brands, they could still find themselves irrelevant in the changing industry. This interview, with international automotive marketing and branding expert, Chris Bowers gives his views and insight on why auto manufacturers need to focus on brand development to keep pace with change and ensure future relevance for the disruption within the global automotive industry.
Listen to the full audio interview here on www.GlobaleAutoIndustry.com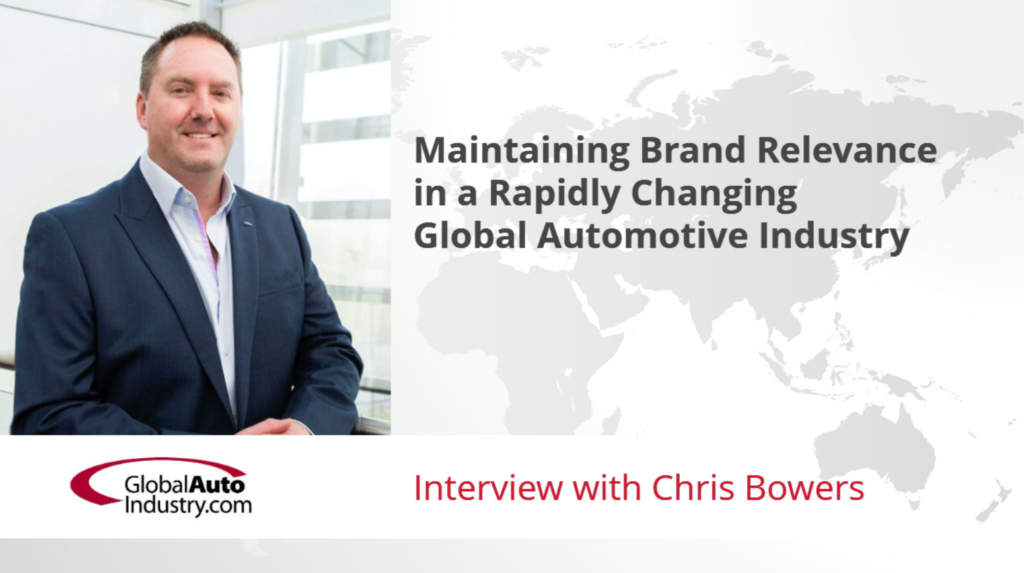 Interested in Automotive Branding? You may also like these posts…
Is it time to rebrand your automotive company?
The global automotive industry has been in a state of significant disruption for a lengthy period and that doesn't look set to change any time soon. In fact, it will likely only get worse as dramatic shifts in the global manufacturing geography and increasing product complexity force even greater change.
---
Automotive Brand Development
Why automotive companies should leverage the power of a strong brand for greater business success.